Top Cheap Agra Hotels and Accommodations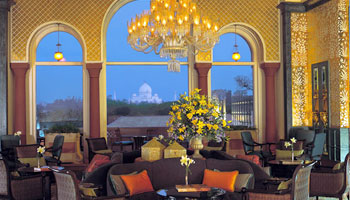 Are yor a budget traveller?.. No problem
The City of Taj has a number of cheap Agra hotels that provide all facilities to tourists. Agra cheap hotels provide best deals to tourists and in fact are the ideal base to tour Agra if you don't want to spend a fortune on your hotel stay.
I am listing a number of budget hotels that promise to offer you best value for money without compromising on the fine hospitality. Stay at some of the fine budget hotels in Agra and explore various tourist attractions.
Click here to share a review of your favorite inexpensive hotel with visitors to this page!
Happy Exploring!!
Budget Hotels in Agra
Hotel Kant
Hotel Taj Khema
Ashish Palace
Cheap Agra Hotels That You Love?
See some great reviews about Cheap Agra hotels . They were all written by other visitors to this page.
Loved this Hotel I was in Grand hotel in the month of march with my family and loved every thing that they had to offer. Service is good, Food is for sure the best you can get in Agra......
Value for money for an hotel in a high tourism destination Hotel Amar is a good solid middle of the road hotel at a reasonable price for so popular a destination. 2320 rupees/night including breakfast buffet as a single.......
Great for backpackers - Best Location Hotel Sheela is a great place for backpackers and only a 5 minute walk from the Taj Mahal. This is a best cheap Agra hotel for backpackers - it is clean and good value for money. We paid 900 rupees a night for a room with air con. Room was clean and secure......
Click here for Best Agra Hotel Reviews
Return from Cheap Agra Hotels to Taj Mahal India Travel Homepage.