Agra Travel Guide - Facts, Tips & Advice to Agra Travel
The Agra travel tips are easy to obtain. On this page we have collected the information you need to know when you
want to visit or travel in Agra.
I can provide you more information about Agra travel facts, tips and advice as i myself is a resident of Agra city and knows much about it & can Guide for your Agra travel.
Travel only with a proper reservation on Indian railways. Foreigners have a separate railway ticket reservation counter available in major cities so there is no need to line up at regular ticket booking windows at railway stations.
When hiring a taxi from airports or railway stations get a prepaid taxi.

Do you know what are the essential things for packing before coming to India?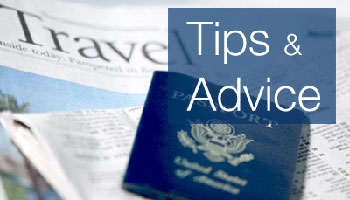 In India, delicate fabrics do not stand up well to laundering facilities exceptat deluxe hotels. Plain cottons or cotton/synthetic blends are the most practical and the coolest in summer. It's best to avoid synthetic fabricsthat don't 'breathe'.
For protection from the harsh sun a hat with a wide brim is recommended. When traveling during monsoons, a collapsable umbrella comes handy. During the winter months, sweaters and light jackets are required. For functions carry formal suits for menand skirts and tops for women.
To enter a holy shrine, women should wear a long skirt or dress or trousers. Travel in a Muslim community calls for even more discretion. Women should consider wearing a salwar kameez, or loose pants and long blouse.
While traveling in winter, woolen clothing or warm clothing is essential at nighttime. Women travellers are expected to be modestly dressed - tight fitting or revealing clothes are best avoided - especially when traveling alone. Trekkers and traveler going on any outdoor adventure should bring a day pack that will hold a sweater, camera, a water bottle. A good pair of binoculars and sunglasses that block out ultraviolet rays are advised.
Also carry strong sunblock, sewing kit, premoistened towelettes, pocket knife with can opener,lock and key for each duffel or bag, high-power impact-resistant flashlight, spare batteries (i myself need my australian knife when ever i go for vacations).
Electronic Gadgets For electric-powered equipment, bring a converter and an adapter. The electrical current in India is 220 volts, 50 cycles alternating current (AC), wall outlets take plugs with two round prongs.
Some Agra travel Tips about health and safety... Medical services - There have been many cases of tricksters cheating foreign tourists of their medical insurance. Some touts have even offered a commission on the insurance money. It is therefore advisable only to go for medical emergencies to the large hospitals.
Health risks - Eating at small restaurants or roadside cafes can be risky because of unhygienic cooking environments. Food poisoning is common when eating at unreliable places. Drinking water can also be a health hazard.
It is best to carry mineral water bottles bought from a reliable store. In summer the extreme heat can cause heat strokes and dehydration. Taking enough fluids is an absolute must.Do not accept any type of food from strangers while traveling by trains or busses.Always buy water bottles from a reputable store.
Where to Trip in Agra?
Tipping taxi or autorickshaw drivers is not expected. However, in hotels and restaurants it is welcome.
Some more Agra travel tips to remember...
Tourists coming alone should avoid late night outings and lonely places. Female tourists should avoid befriending or going with local peoples (few bad people spoils the name of full country but i am interested in your safety).
When you visit Agra favourite monuments, you will come across many persistent touts, commission merchants and rickshaw-wallahs. Don't, however, let all this put you off. These are some Agra travel advices.
Still, take my words, the Taj will not disappoint you.
Agra travel Info government Office
UP. Govt. Tourist office, 64, Taj Road, Agra Tel : (0562)2226431
Government of India Tourist Office, 191, The Mall, Tel : (0562)2226368.
Government of India Tourist Information Counter, Kheria Airport
U.P. Government Tourist Reception Counter, Agra Cantt, Railway Station, Tel : (0562)2421204
Agra Travel Agents
UPTOURS, Taj Khema, Near Taj Mahal Eastern Gate, Agra. Tel : 0562)2330140,
Ashok Travels and Tour, Hotel Agra Ashok, The Mall, Tel : (0562)2361223-32
Jahangir Travels, M.G. Road, Tel : (0562)2363783.
Pleasure Tours, 506, Mall Road, Tel : (0562)2364103, 2363173.
Sita World Travels, Sadar Bazar, Tel : (0562)2361429, 2363922.
Taj Travels, 46, Kaushalaya Sadan, Fatehabad Road, Tel : (0562)2330357.
Touraids (I) Travel Services, Sadar Bazar, Tel : (0562)2225029.
Travel Corporation (I) Ltd., Hotel Clarks Shiraz, Taj Road, Tel :(0562)2226521.
Travel House, Welcomgroup, Mughal Sheraton, Fatehabad, Road, Tel : (0562) 2361701.
Travel Bureau, Near Hotel Taj View, Fatehabad Road, Tel : (0562) 2331118
Royal India Travels, Mall Road, Tel : (0562)2366409.
Overseas Tours & Travels, Fatehabad Road, Opp. Atihiti Hotel Tel : (0562) 2364072
Collegue Tours, opp. Taj View Ph:(0562)2331362/3
Royal Indian Travels, Mall Road Ph: (0562)2366409
Rainbow Travels, Hotel Mansingh Palace, Ph: (0562)2331771/5
Banks/Money Changers
Allahabad Bank, Hotel Clarks Shiraz, Taj Road, Tel : (0562)2226179
Andhra Bank, Taj Road, Sadar Bazar, Tel : (0562)2363962
Bank of Baroda, M.G. Road, Tel : (0562)2364345.
Central Bank of India, M.G. Road Tel : (0562)2366788.
Indian Overseas Bank, Fatehabad Road, Ph : (0562)2331057
Punjab National Bank, Shahjadi Mandi, Tel : (0562)2225674.
State Bank of India Main Branch, Chhipitola, Tel : (0562)2252078-79
State Bank of India, Sadar Bazar (Evening Branch). Tel : (0562)2363642
Canara Bank, Sadar Bazar, Tel : (0562)2363292
Canara Bank, Sanjay Place, Tel : (0562)2363197, 2363295
Return from Agra travel Tips and advice to Taj Mahal India Travel Homepage.