Want to know about History of Agra?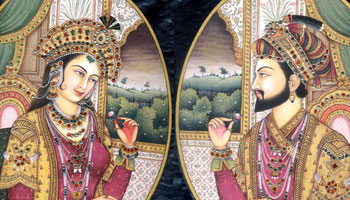 I am writing this page of Agra history for those visitors who very much likes to digg the subject of History. I came across many tourists who were really curious to know "who, when and where" things about Agra history.
So let me start.....
AGRA, the city of Taj was established in 1475 by Badal Singh. Agra finds mention in the Mahabharata as Agraban. Agra city in those days was considered to be the sister city of Mathura which was more prominent than Agraban.
Agra came into its own when the Lodhi Kings chose this place beside the Yamuna to be their capital city. Sikander Lodhi made Agra his capital but Babar defeated the Lodhis to capture not only Agra but also laid the foundation of the Mughal empire.
The coming of Babar heralded a new era which was to see Agra at its zenith during the reign of Akbar, Jehangir and Shah Jahan. It was during Akbar's period that Agra became the center of  art, culture and commerce and learning. This trend reached its height when Shah Jahan became the ruler.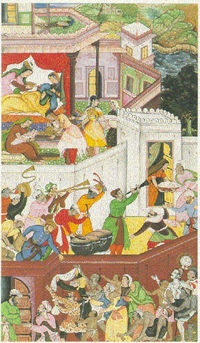 Agra is famous as being home to one of the wonders of the world-the Taj Mahal, built by Shah Jahan. Mughal emperors with their passion for building, endowed the city with some of the finest structures in the world .
"Hats off ! to these people.
They had all the time and money in that world." But if they havn't done it, then from where we would have got Agra history. So thanks to them.....
At present Agra is a pleasant town with a comparatively slow pace, Agra is well connected by road, rail and air with all-important cities in India. The local airport is known as the Kheria Airport and is located at a distance of seven kilometers from the city centre.
Agra is known for its superb inlay work on marble and soapstone by craftsmen. who are descendants of those who worked under the Mughals. The city is also famous for its carpets, gold thread embroidery and leather goods.
Also famous at Agra are some of its local sweets like petha, gazak and saltish snack called dalmoth. Other popular business in Agra are cold storages of potatos and cast Iron products.
So....how was that? I hope you liked it. Give me your views about Agra history on travel stories page.