Restaurants, Agra Restaurants, AC Restaurants in Agra
Are yor thirsty and starving after a long day of siteseeing? i can help you to Find the Restaurants, Agra Best Restaurants, AC Restaurants in Agra.
Agra being an important tourist destination has no dearth of eateries. From the posh looking star grade restaurants to fast food giants, the city seems to have all. There are many Best restaurants in Agra.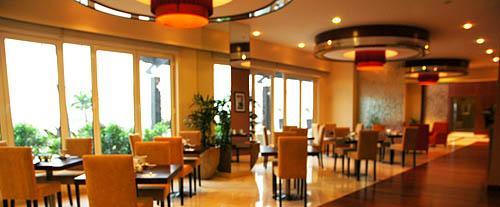 Nearly all the star grade hotels have good in-house restaurants in Agra that serve a range of food tothe tourists. So it's entirely up to you to choose your eatery as per your taste and budget. Stay at some of the fine budget hotels in Agra and explore various tourist attractions. Mandarin in Hotel Ashoka is the best Agra restaurant for Chinese.
The restaurant serves some very good sizzling dishes from both Mainland China as well as places like Taiwan, Macao and Hong Kong. Taj Khema and Olive Garden are the Top restaurants in Agra who offer good continental stuff. Both these restaurants boast off some very good chefs who offer quite a range of dishes on the platter.
Shish Mahal and Navaratna at Hotel Maan Singh and Mughal Sheraton respectively offer good local cuisine. While the former has an edge in Awadhi cuisine, the later offer some of the best Mughlai and Peshawari dishes. Dasha Prakash is your best bet as far as South-Indian cuisines are concerned. Apart from that, the city has the presence of nearly all the major fast-food giants. Notable among these are Mc Donald's, Café Coffee Day, Pizza Hut, Papa John's, Pizza Corner and Dominos among others.
If you are a Indian food lover than you can get good food in most of the restaurants, i mentioned above and if you dont want Indian food, in my opinion you can try the restaurants of star hotels otherwise the International Fast Food chains are the best bet.
Frommer's review about Esphahan Restaurant in Hotel Amar Villas . Even if you aren't staying at Amarvilas, you should dine at this Indian specialty restaurant -- not only are the cuisine, service, and live Indian music superb, but arriving at the flame-lit latter-day palace is one of Agra's most memorable moments.
When you reserve, ask to have your predinner cocktail on the veranda so you can watch the sunset hues color the Taj and the magnificent pool area below. It makes for a memorable evening out, and the perfect place to celebrate seeing the Taj.

Return from Best Agra Restaurants to Taj Mahal India Travel Homepage.